Sesame Place San Diego is ready for Fall with all new events like The Countdown to Halloween Show, The Furry Friends Halloween Dance Party, Trick or Treating and the Sesame Street Halloween Parade. Halloween activities are happening now thru October 30th!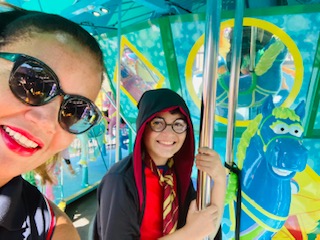 Sesame Place is adorned in Halloween decor that's more fun than scary!
Trick or treat stations are located throughout the park, just wear your costume! Trick or treating is complimentary and included in park admission. My child loves Halloween, and it's never too early to celebrate this major kid holiday.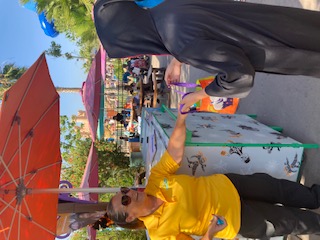 There are also fun rides and attractions at the park. Sesame Place is a water park that has activities for kids of all ages: Big Bird's Rambling River, Cookie's Monster Mixer, and much more!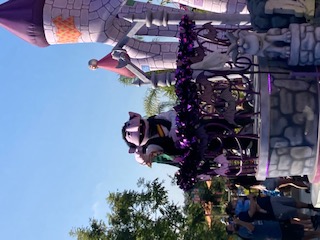 Additionally, Sesame Place has rides for people who don't want to get wet like: Abbie's Fairy Flight, Sunny Day Carousel, and Grover's Boxcar Derby, and more! It's a great place to spend the day and be a kid again.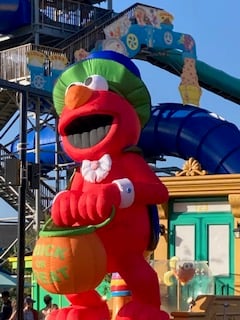 Guests can participate in a fun Spot-The-Ghost Scavenger Hunt by purchasing a Spot-The-Ghost Scavenger Hunt Map in the park. With the purchased map, guests can locate not-so-spooky ghosts throughout the park. Those that complete the scavenger hunt will receive a Halloween prize!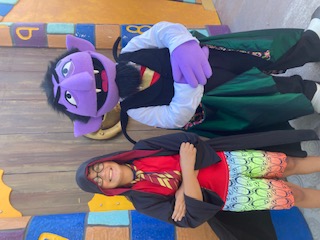 There are one-of-a-kind Sesame Street Character Photo Opportunities for guests!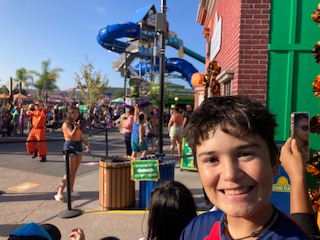 2052 Entertainment Circle
Chula Vista, CA 91911
Stay Informed Join Central San Diego Macaroni Kid It's Free!