"Can you tell me how to get to Sesame Street?"
We finally made it to Sesame Place San Diego! This amazing theme park for children of all ages is officially open to the public, and we got a sneak peak!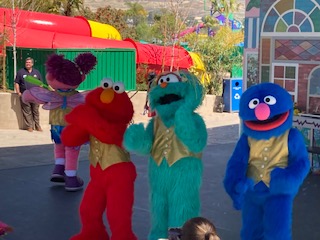 There's Something For Everyone!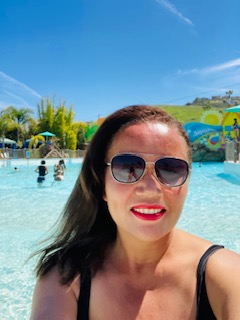 Sesame Place is located at the old Aquatica Water Park in Chula Vista. Favorite classic water attractions are still there like The Lazy River, The Wave Pool, and some mega water slides, but there are also new editions like a children's roller coaster-"Grover's Boxcar Derby," "Sunny Carousel," "Abby's Fairy Flight," "Sesame Street Soar and Spin," a performance amphitheater, and much more!
I was pleasantly surprised. I was expecting Sesame Place to be more of a theme park for preschoolers, instead there were attractions for kids young and old.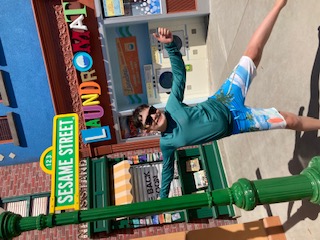 Little ones will love visiting Downtown Sesame Street with its shops, and activities for kids. I felt nostalgic strolling through the old hood!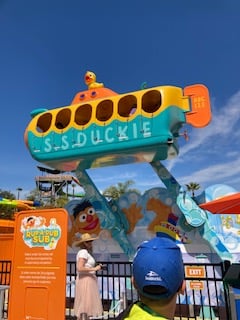 We enjoyed watching the live show Welcome to Our Street at The Sesame Street Theater featuring beloved Sesame characters and we danced along with our favorite characters in the award-winning Sesame Street Party Parade.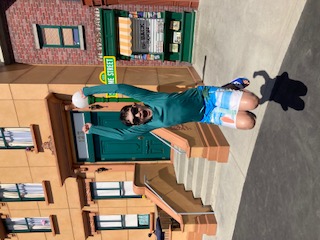 If your kids are Sesame Street fans, or grew up watching the show, they are going to love Sesame Place San Diego. Hearing the music, seeing the old neighborhood brought back happy childhood memories for me and my kid. It's a wonderful place to spend the day, enjoy the outdoors, and bond with your family.
Did You Know?
Sesame Place Is The First Theme Park in San Diego That Is A Certified Autism Center!
· Hundreds of employees trained on sensory, environment and emotional awareness
· On-site accommodations include designated quiet rooms and low sensory areas
· Ride Sensory Guide provides insights on how a child with sensory processing issues may be affected by each sense for rides and attractions
Address: 2052 Entertainment Circle, Chula Vista, CA 91911
Tickets $49 and Up!
Stay Informed Join Central San Diego Macaroni Kid It's Free!