I was a little tardy joining the cauliflower bandwagon, but I'm sure glad I hopped on board! Cauliflower pizza crust is so easy to make, and the health benefits are amazing. Cauliflower is high in vitamins K and C, reduces high blood pressure, and low in calories and carbohydrates. This pizza is tasty and guilt free!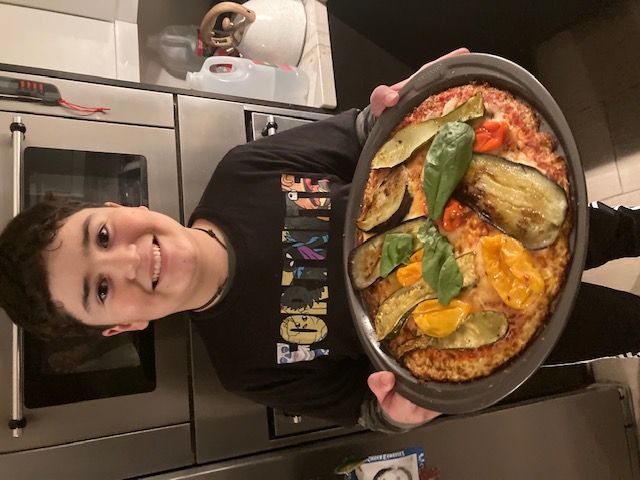 To Make Cauliflower Pizza You Only Need 4 Ingredients!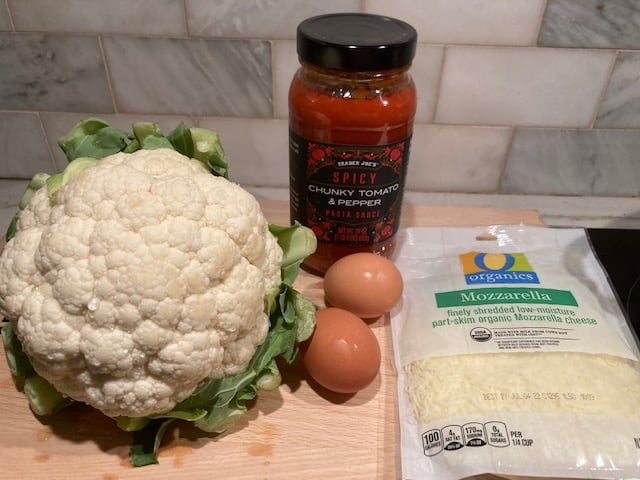 -2 Cups of Shredded Cauliflower
-2 Eggs
-2 Cups of Shredded Mozzarella (for crust)
-Tomato Sauce
-Additional Mozzarella Cheese To Top Your Pizza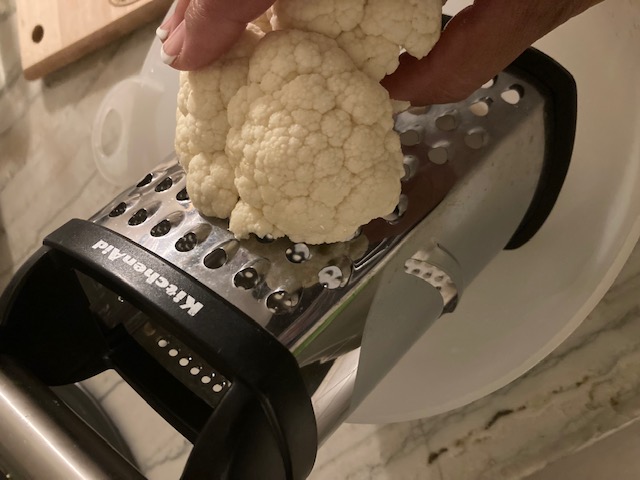 Directions
Start by preheating your oven to 425. Shred 2 cups of cauliflower and pour it into a bowl.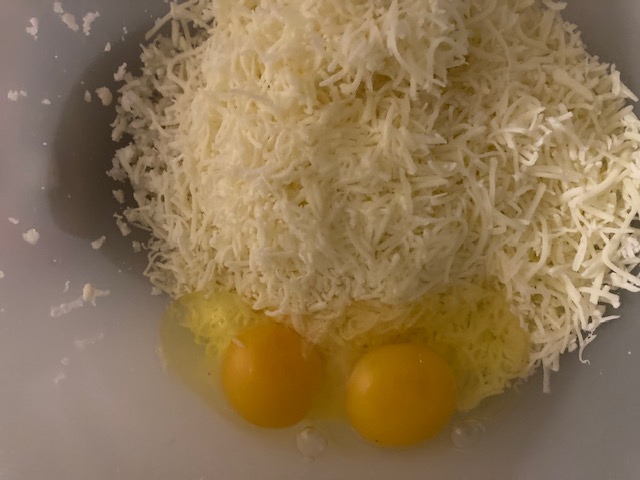 Add 2 raw eggs, and 2 cups of mozzarella cheese. Blend ingredients together, and place on a pizza pan.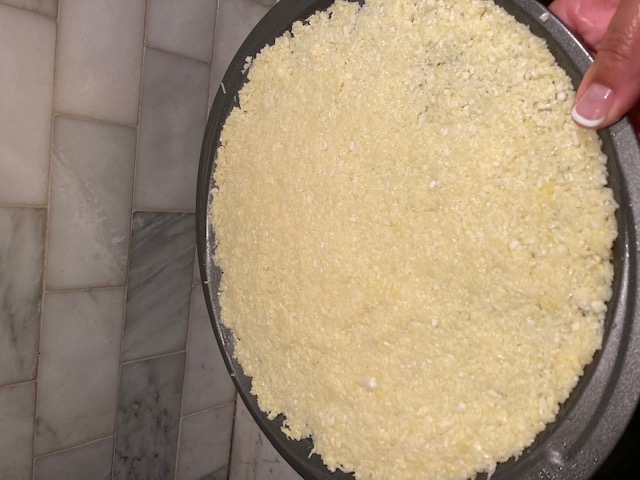 If your pan isn't non-stick, use cooking oil spray, or lightly coat the pan with olive oil. Next put pizza crust mixture onto the pan, lightly spreading the dough on the pan with your fingers until the entire surface is covered. Then place pizza crust into the oven for about 10 minutes.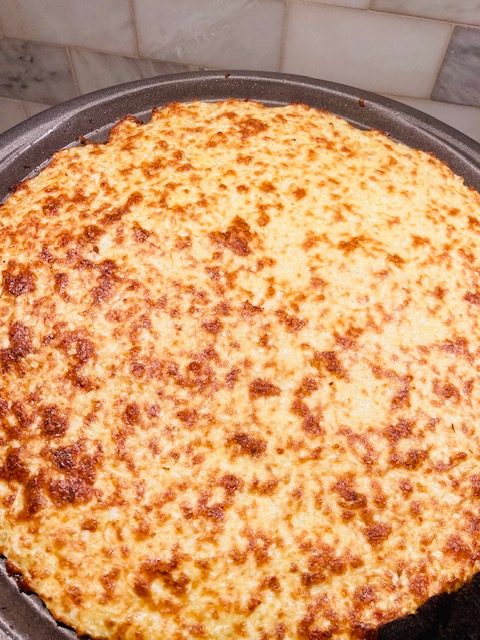 Take it out when the crust is tan.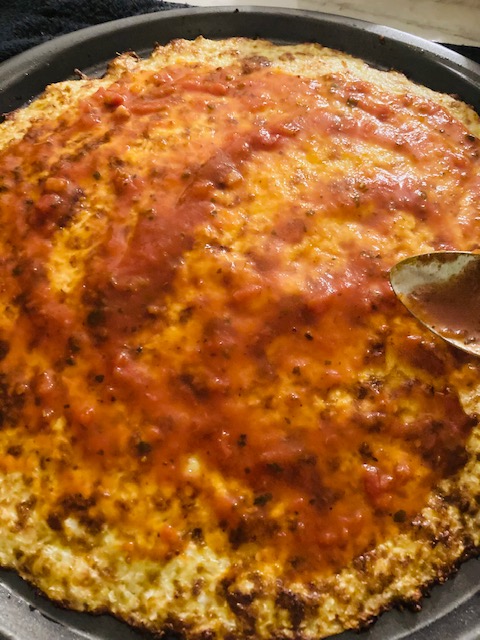 Next put a small amount of tomato sauce on the pizza crust. You don't need a lot of sauce, too much sauce will make your pizza soggy.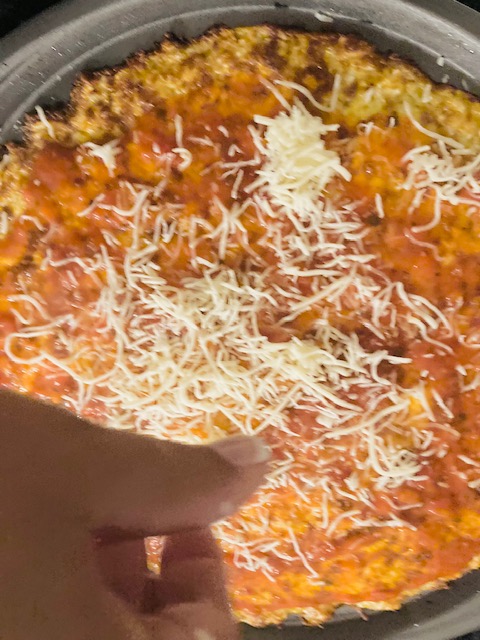 Add cheese, and toppings of your choice. Place the pizza back in the oven for about 3-5 minutes. It won't take long to bake. *Note-Cauliflower crust is delicate, when transferring the pizza to plate be careful. It can easily break apart.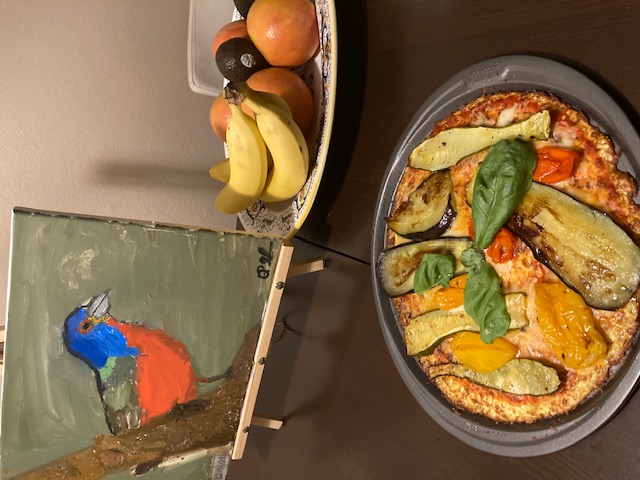 Buon appetite! I made one veggie for the adults, and a pepperoni pizza for my kiddo. The pepperoni had more than a serving of vegetables, and my pizza was basically all plants, and it wasn't short on flavor! Healthy can taste good. If you try this recipe, let me know how your cauliflower pizza turns out. Chances are your kids won't be able to tell the difference between a cauliflower pizza crust, and a traditional dough crust. Hey my dog couldn't tell the difference!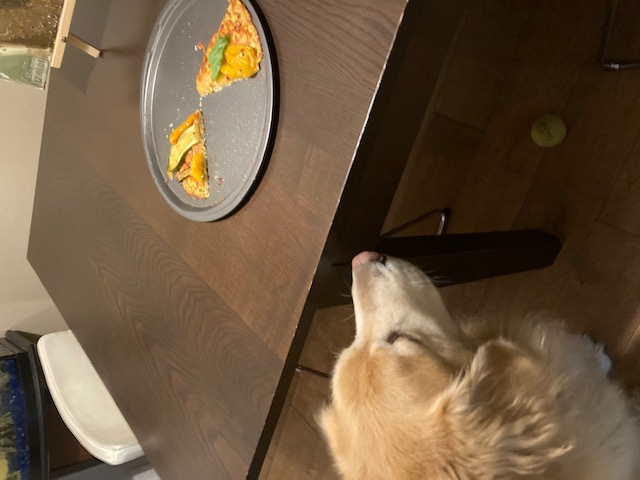 Stay Informed Join Central San Diego Macaroni Kid It's Free!