Have you spotted luxury picnics on the beach these days? Sophisticated umbrellas, coffee tables, candlelabra, and retro wicker picnic baskets? I first saw one on Mission Bay, then what looked like a Roman feast at La Jolla Shores. This trend is spreading. We wanted to know if it was worth it.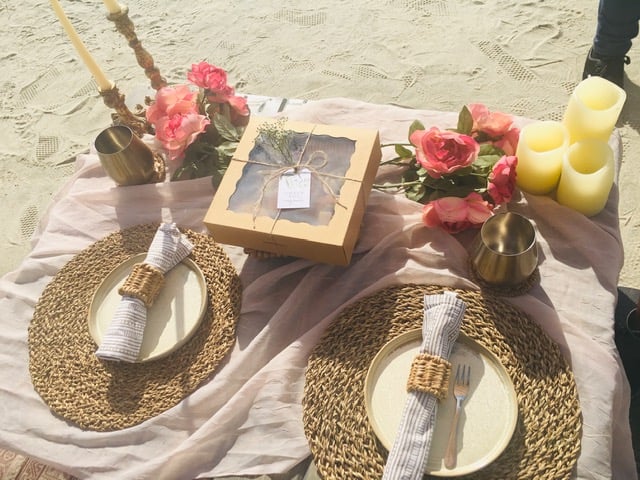 We tested out San Diego Picnics one of the many luxury picnic businesses in San Diego for an afternoon of effortless picnicking. Normally I schlep a cooler, blanket, SPF, games, and watersports equipment to the beach. Despite carrying a nomadic multitude of bags, I always forget something.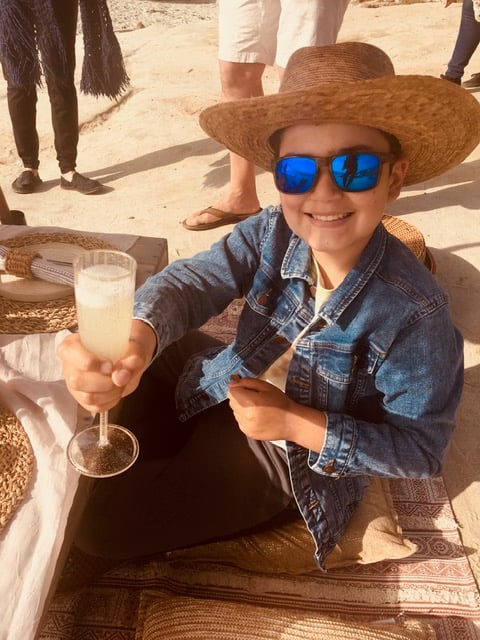 This time, San Diego Picnics took care of everything! We just had to show up. SDP sent me a text with the location (cross streets) of our picnic at Windansea Beach.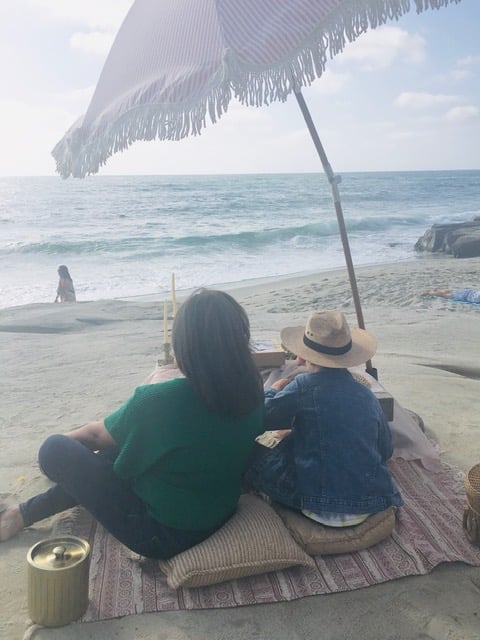 We had a breathtaking view of the Pacific Ocean, and a lovely quaint spread with a charcuterie board and chilled beverages waiting for us.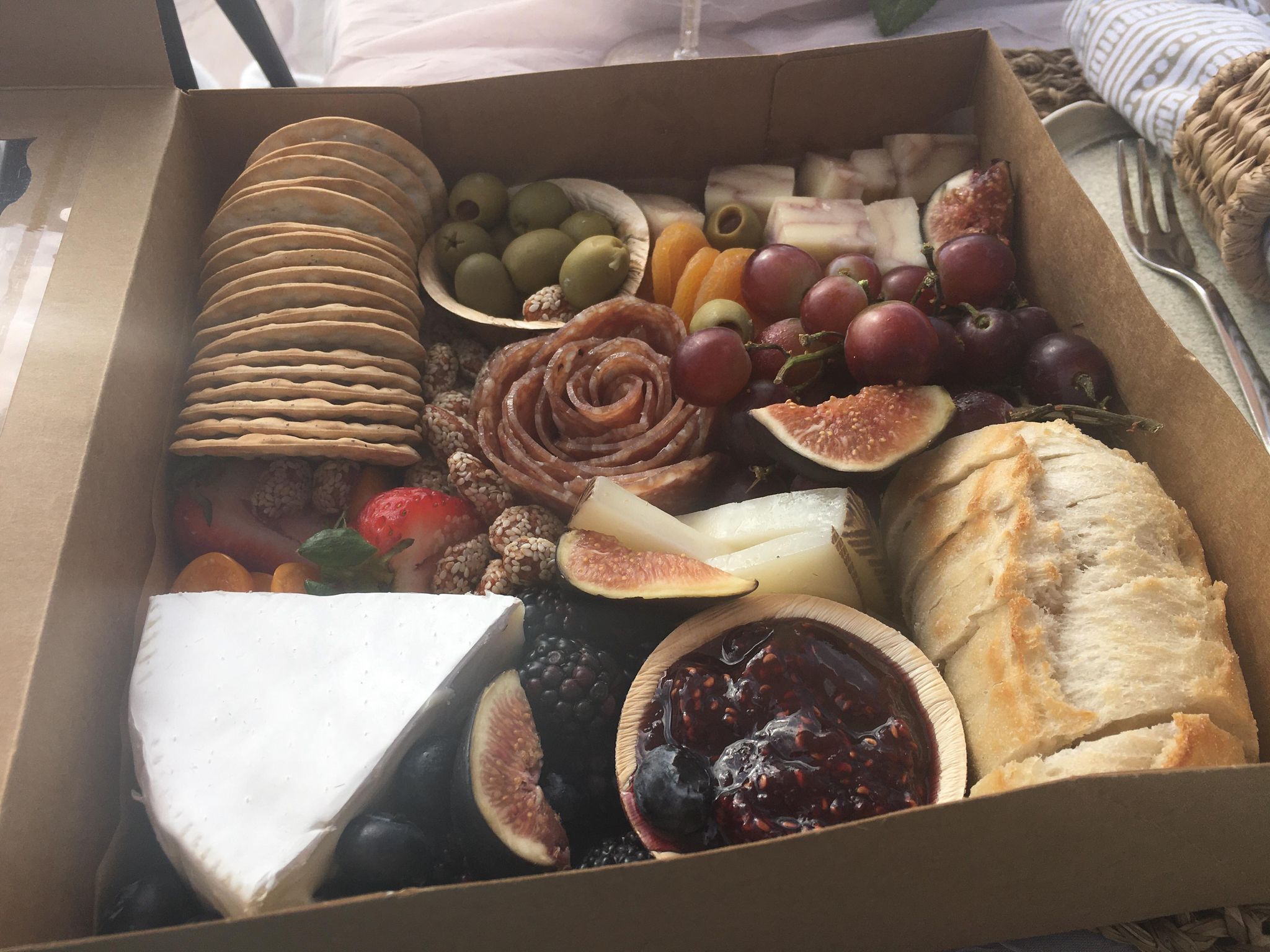 I couldn't think of a prettier setting. While we ate hors d'oeuvres, our eyes were entertained by nature.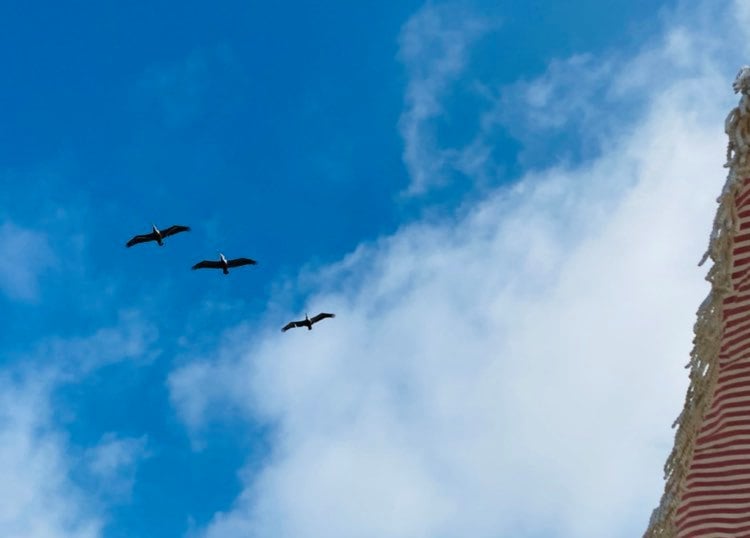 Pelican pods flew overhead.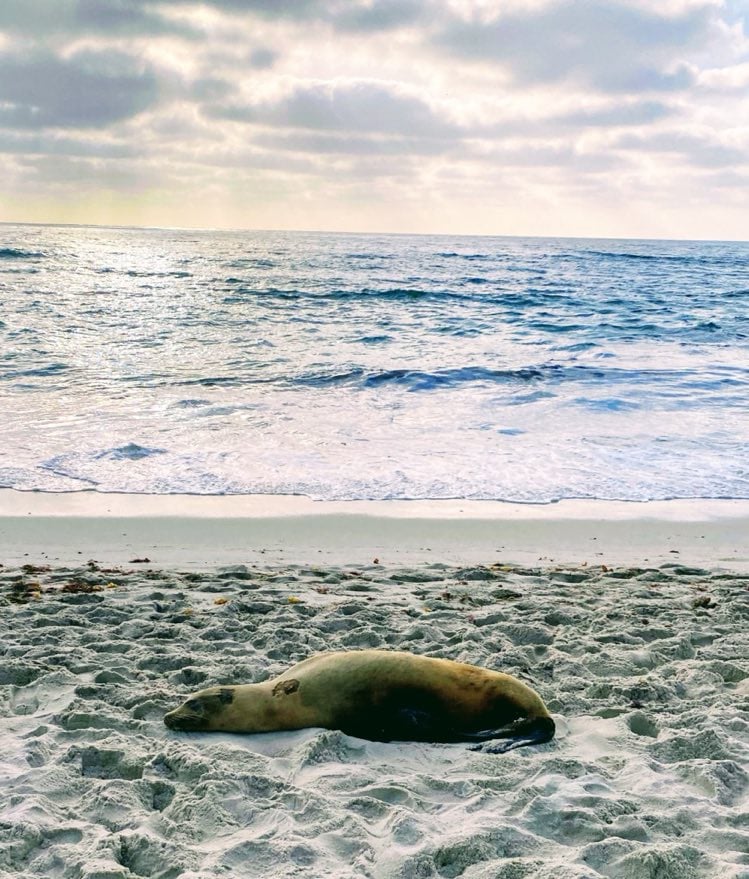 My son spotted a seal on the beach resting, and surfers tackled the waves. It was therapeutic to be away from the chaos of the last year, and tune into nature. We also had a nice conversation.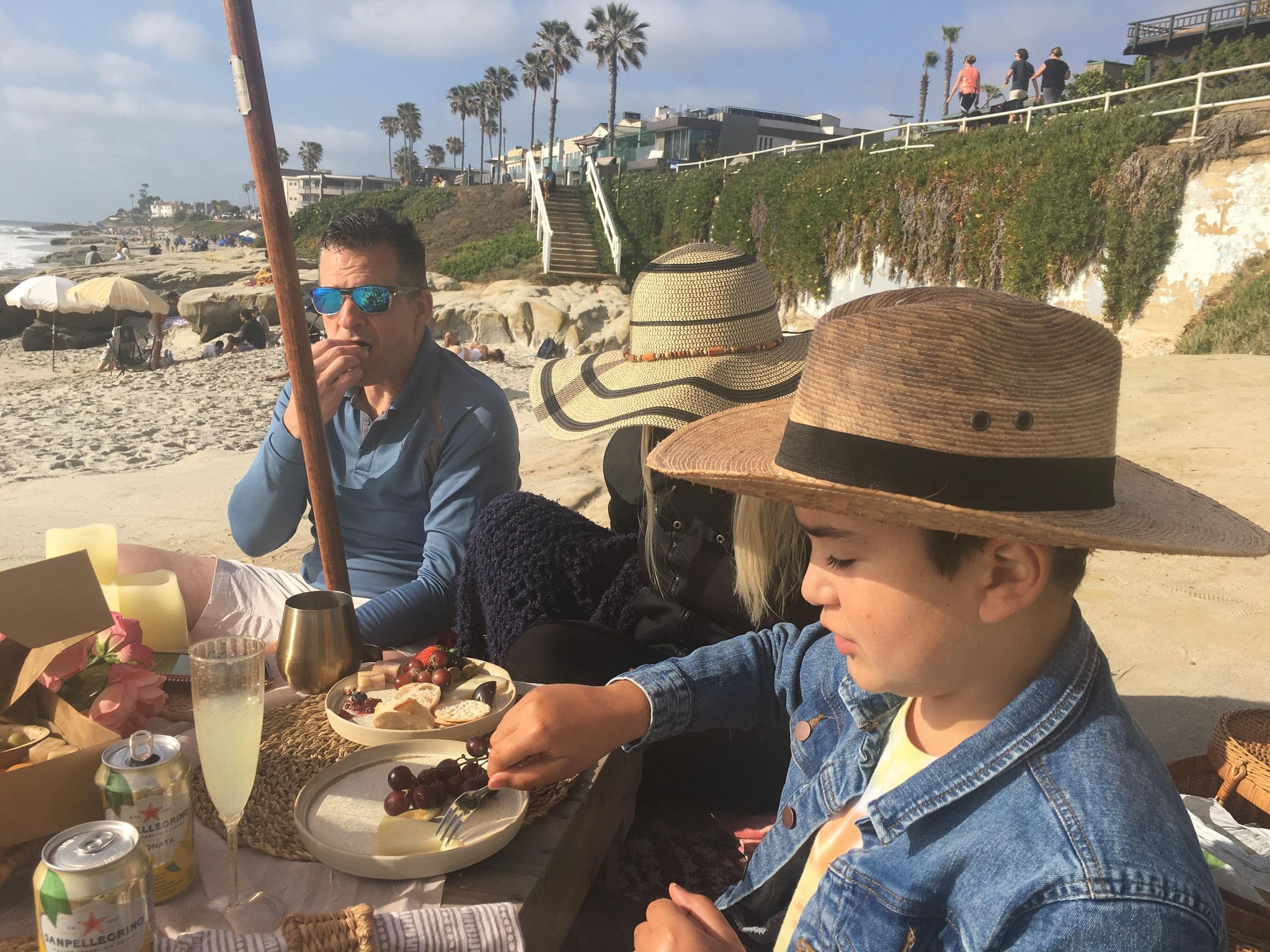 Friends joined us, and it was truly a good time. I highly recommend San Diego Picnics. We need a little pampering and luxury in our lives, and this is an experience you can share with family and friends!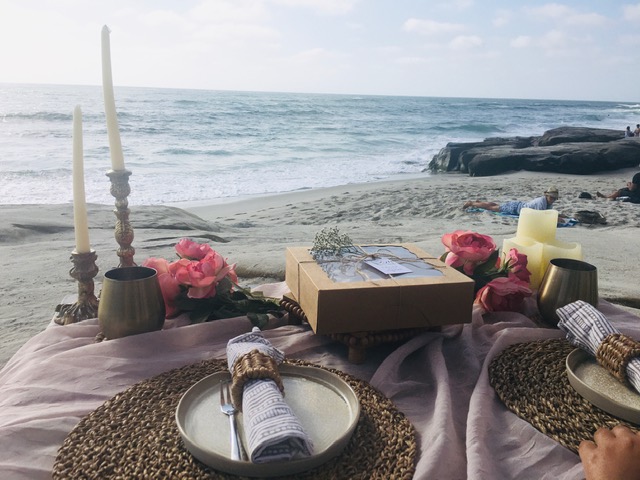 Why We Love San Diego Picnics!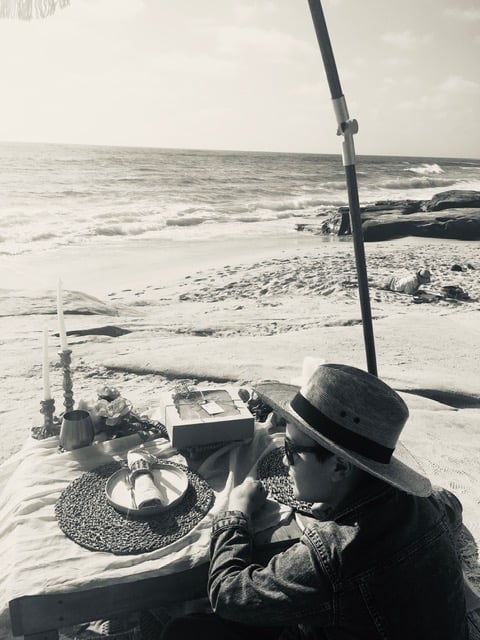 In life sometimes you have to go outside your comfort zone, try something new, and see what happens. A luxury picnic is an excuse to get outdoors again. We are so fortunate to live here. I count my blessings everyday. This is a way to experience the beach in a new way, without the fuss of shopping for food, preparing it, transporting it to the beach, remembering seats, blankets, umbrella etc.. I had been running around all day last Saturday, but at 4 PM I got a text that my picnic for two was ready. For the next two hours, I was able to unwind.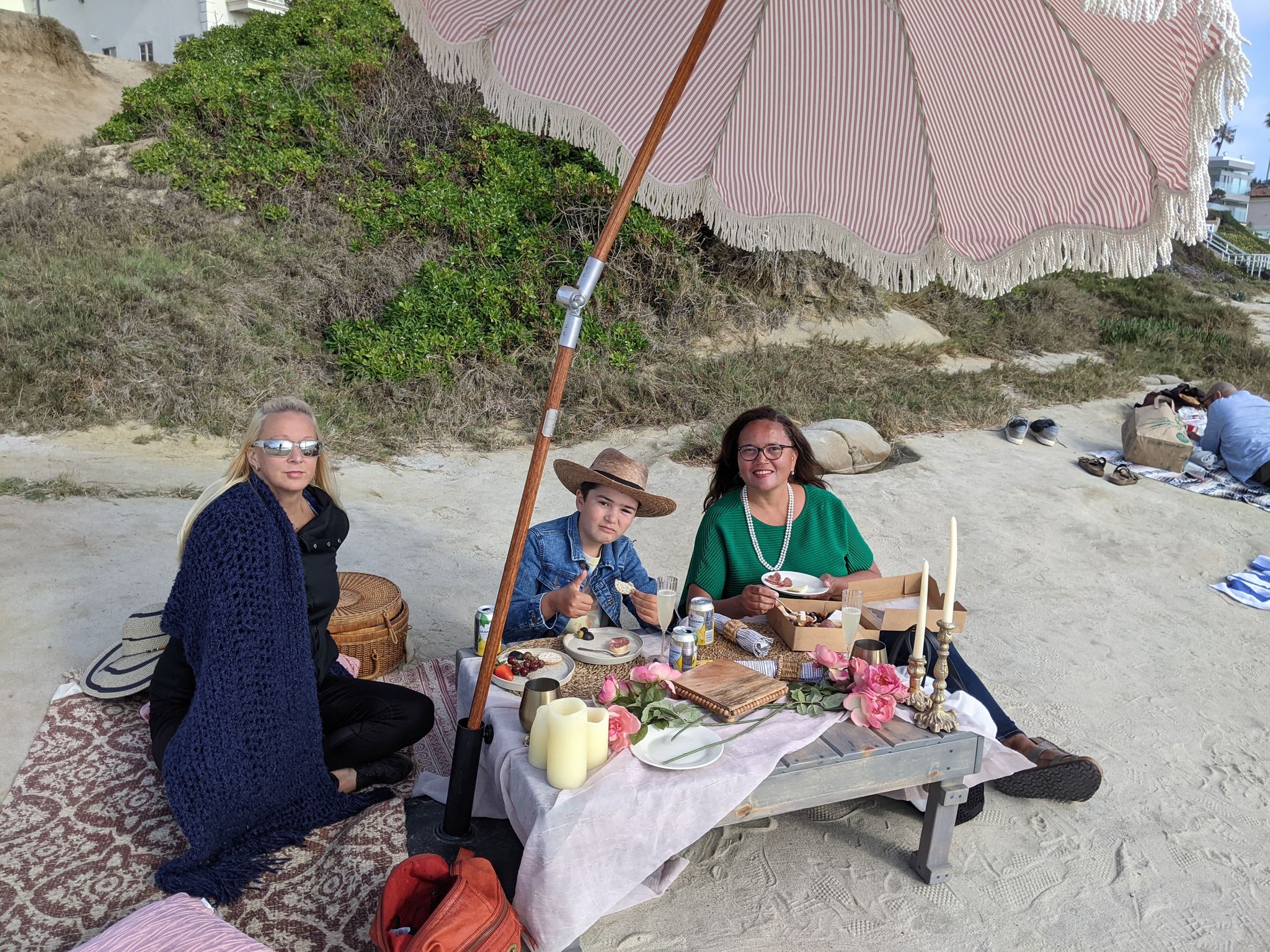 We reviewed a Beachside Picnic for two that included set up and clean up, chacuterie board and beverages. There are several picnics to choose from depending on your budget and guest list. Click here for package details Stay Classy San Diego!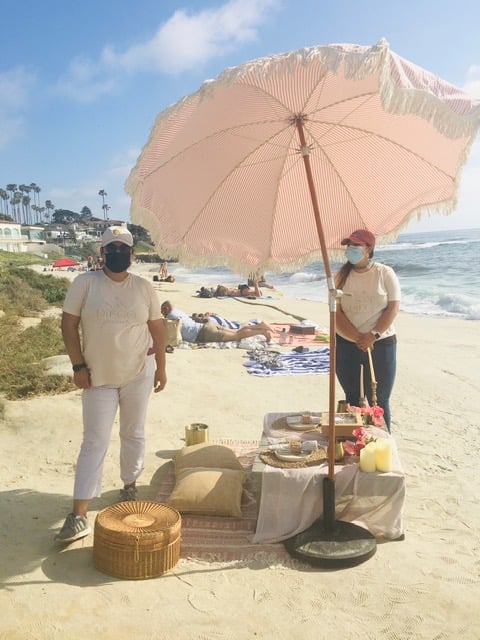 info@sandiegopicnics.com
San Diego, CA
Stay Informed Join Central San Diego Macaroni Kid It's Free!