I don't know what your story is, but thanks to the pandemic our habits have changed, and not for the better. Once outdoorsy people, we were spending too much time online. We had to make a drastic change.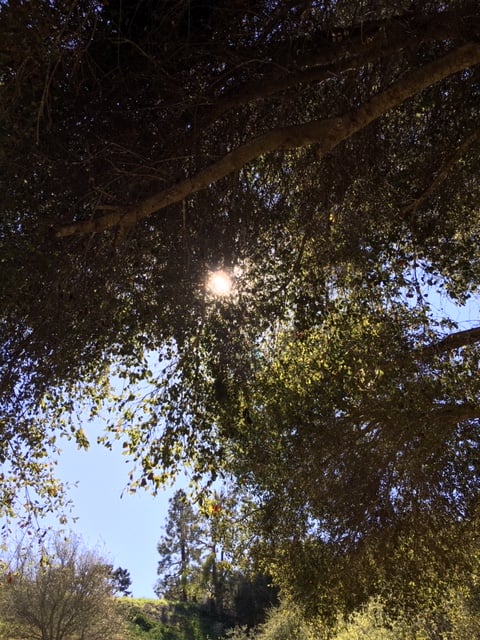 5 parks in 5 days. Why not?
There are 340 Parks in San Diego, and we had only visited a fraction of them.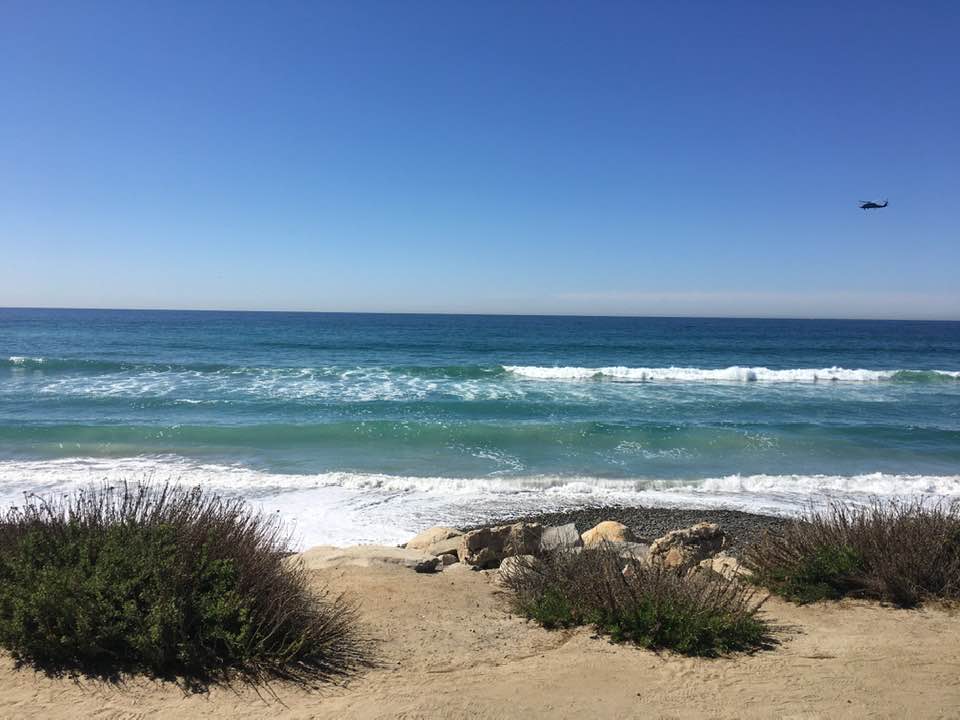 We Ventured Outside Again Here's What Happened...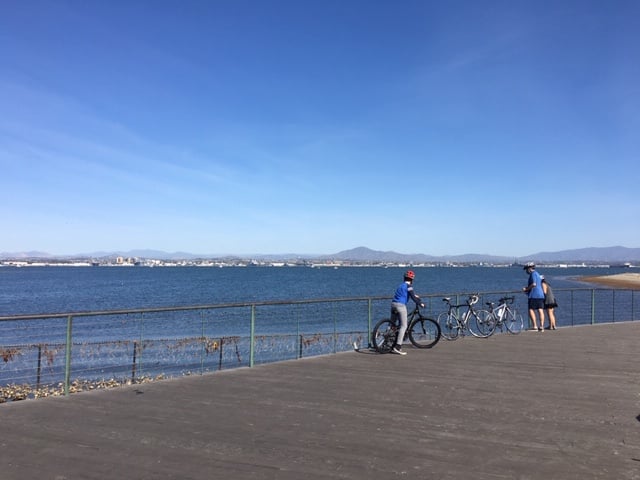 Day 1 Bayshore Bikeway Embarcadero, San Diego
Free Entry, Free Street Parking Available, Dogs Not Recommended, Limited Public Restrooms Along Route.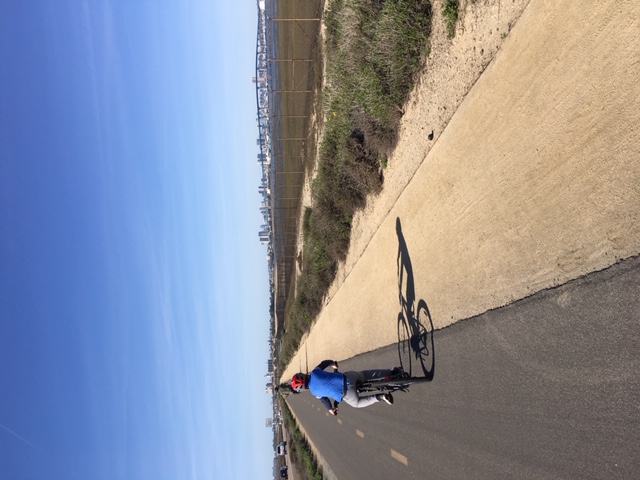 This 24 mile bikeway has 13 miles of car-free bike paths. I always wanted to ride the Bayshore Bikeway, and I'm so glad that we did it! We easily found free street parking near the Hotel del Coronado, and picked up the bike path there. We rode down to the Silver Strand, and spoiled our eyes with views of both the bay and the Pacific Ocean.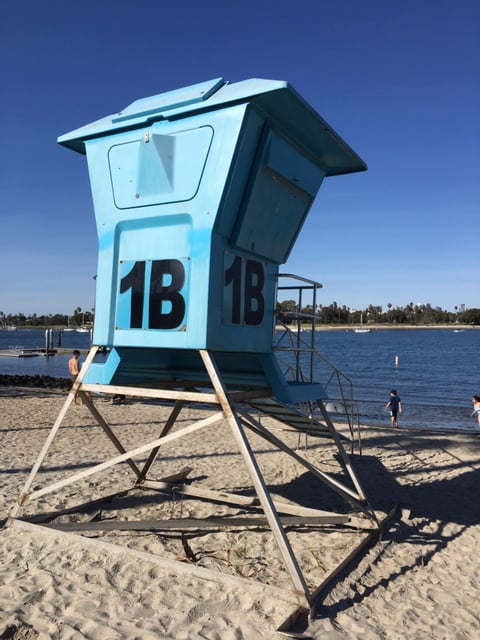 On the bay side, there are plenty of observation points. Glorietta Bay Beach Park is also a great place to take a break, or stay awhile. There were stingrays in the bay, and we spotted seabirds like the California least tern. We took advantage of these points to hydrate, take pictures, and catch our breath.
Bottom Line- Bayshore Bikeway is a fun place to ride, but I wouldn't recommend it for children under the age of 9. Bike traffic can get pretty heavy, and even though it is a bike path, you are riding near cars and buses on the road. This is also why it's not suitable for dogs.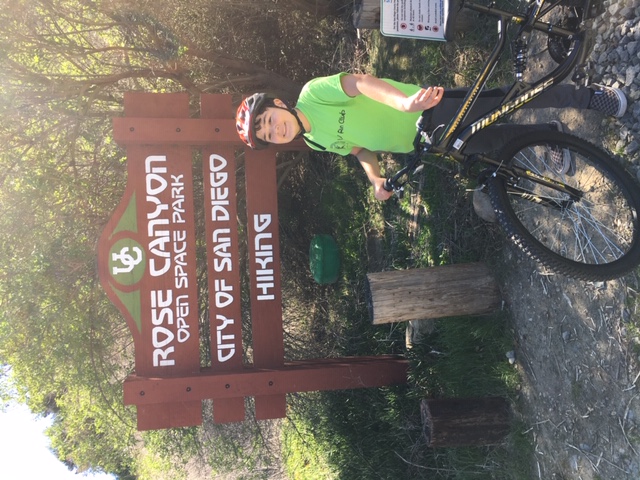 Day 2 Rose Canyon Open Space Park Regents Drive, San Diego
Free Entry, Dogs Allowed, No Parking, No Bathrooms, 1 Bench, No Picnic Area.
We rode our bikes on Rose Canyon's amazing Mountain Bike Trail. The trail is also popular with joggers. We had the place to ourselves on a Monday afternoon at 1 PM. We saw some wildlife-rabbits, and squirrels. This loop is 10.4 miles. Most of the ground is smooth, flat, and easy to ride. We rode for about two miles before we hit rugged terrain making it difficult to proceed further, but two miles was plenty of exercise for us. I would recommend this bike trail for families with children 9+. Also there is no parking lot at Rose Canyon. We found parking near Stanley Middle School about a ten minute walk from Rose Canyon.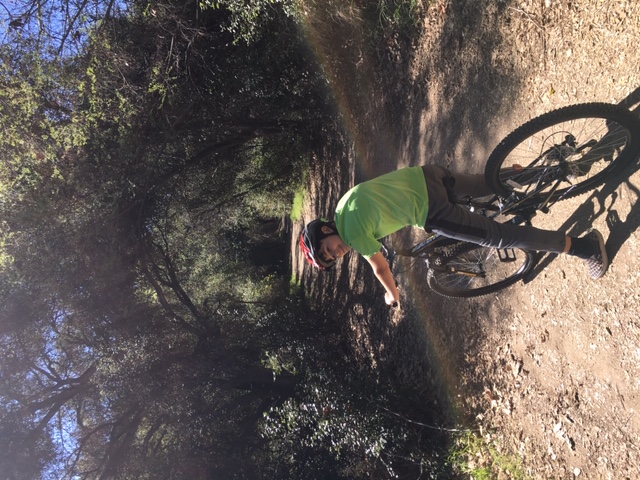 Bottom line- Rose Canyon is a trail for people who don't mind a challenge and a little grit.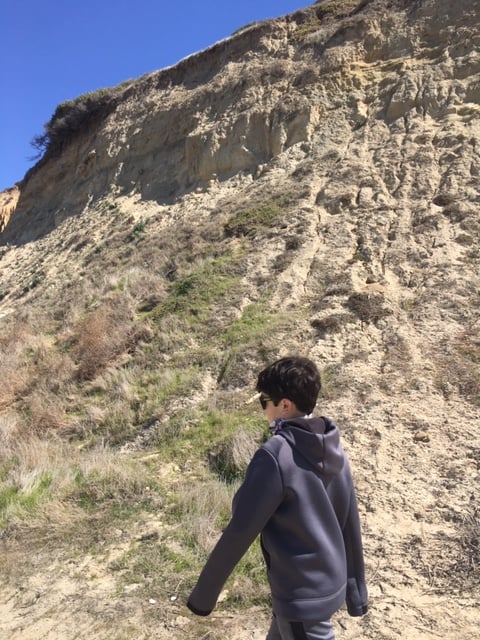 Day 3 Torrey Pines State Reserve 12600 N Torrey Pines Rd, La Jolla
Free Entry, No Dogs Allowed, Street and $15 Day Parking Available, Picnic Area Near Visitors Center, and at the base.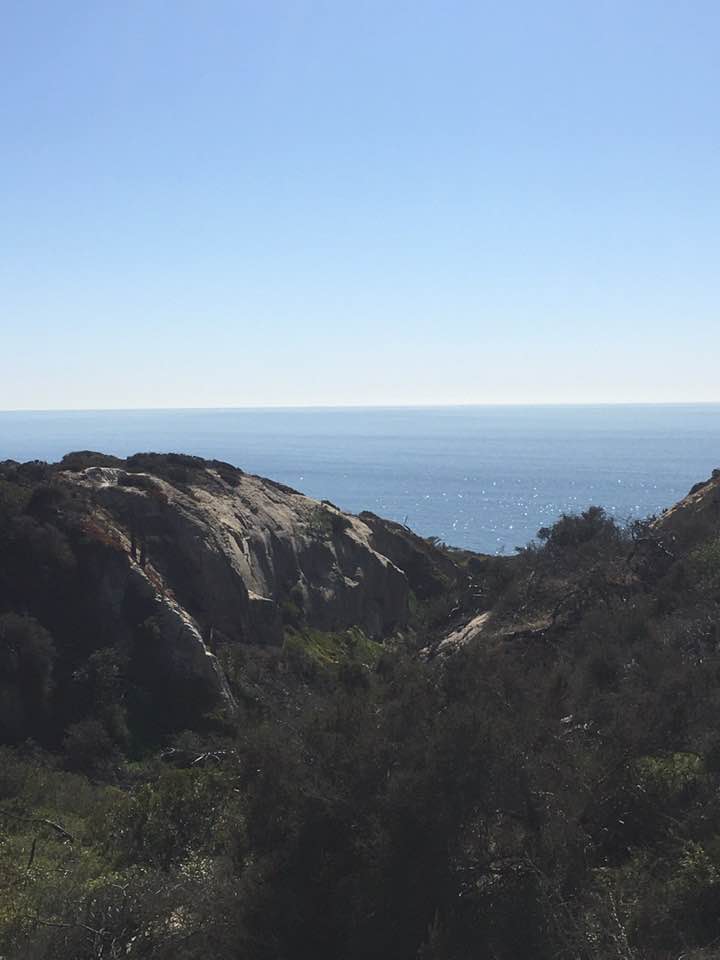 We hiked Torrey Pines on a sun filled weekday around noon. Foolishly we thought we could ride our bikes uphill, but it was too much of a challenge for our novice cycling skills. We did see some cyclists. Clearly, they were advanced. The two mile trek uphill offers scenic views of the beach. The Torrey Pine is the nation's rarest pine, and you'll find an abundance of them on this 2,000 acre natural reserve. We enjoyed the spectacular views, and cardio workout. We had a picnic at the base of the reserve, and vowed to comeback again for a beach and hike day.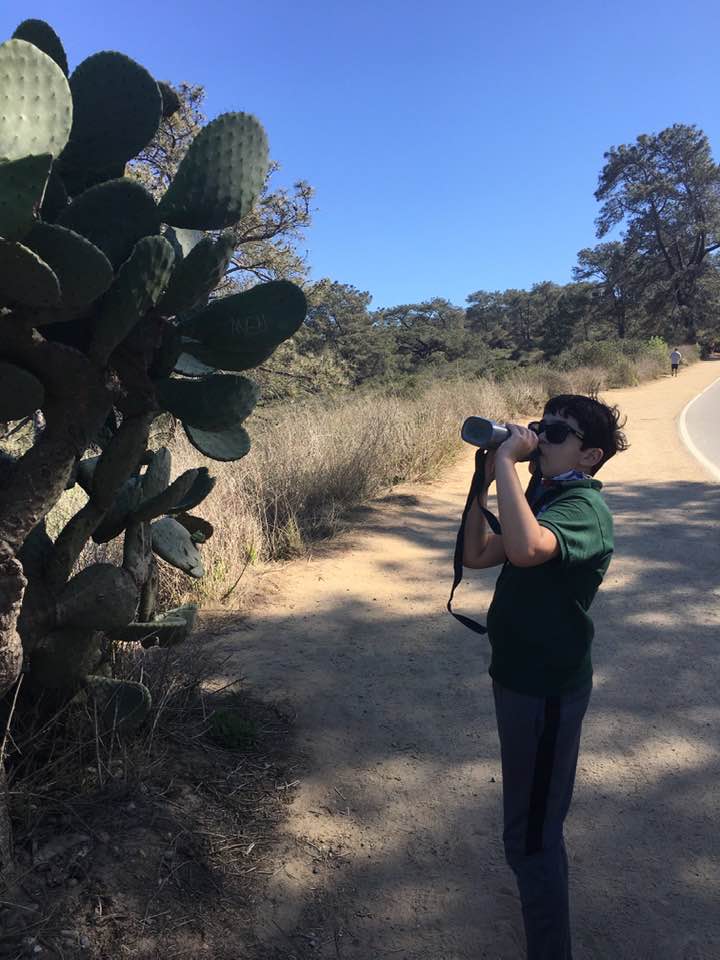 Bottom Line- Torrey Pines is a wonderful hike for families with children of all ages.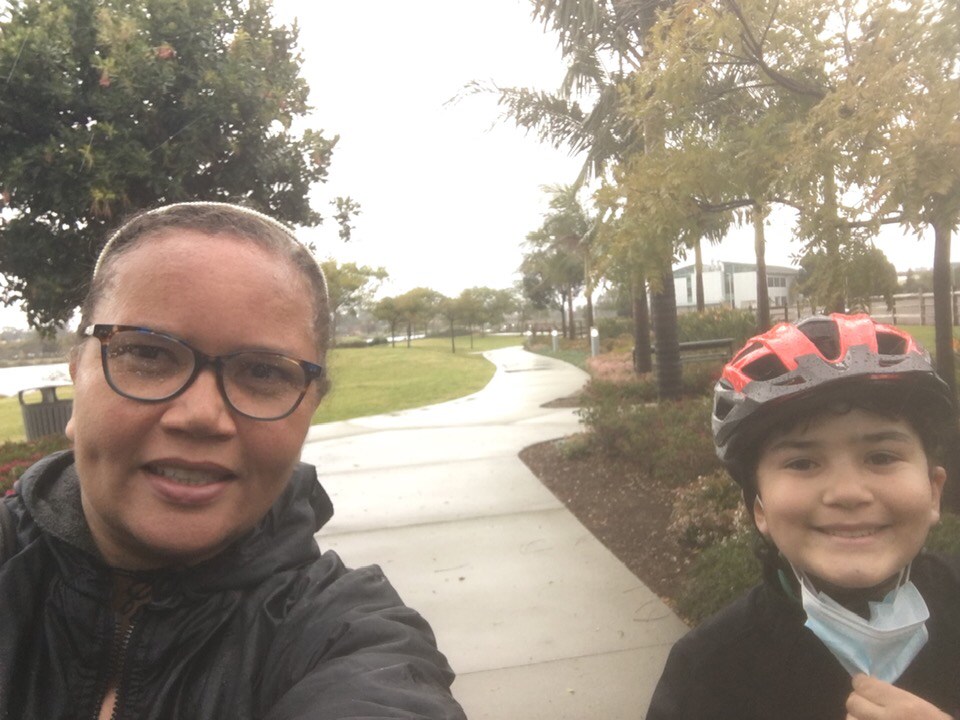 Day 4 Liberty Station 2455 Cushing Rd, San Diego, CA 92106
Free Entry, Dogs Allowed, Free Parking Available, Restrooms, and Picnic Area.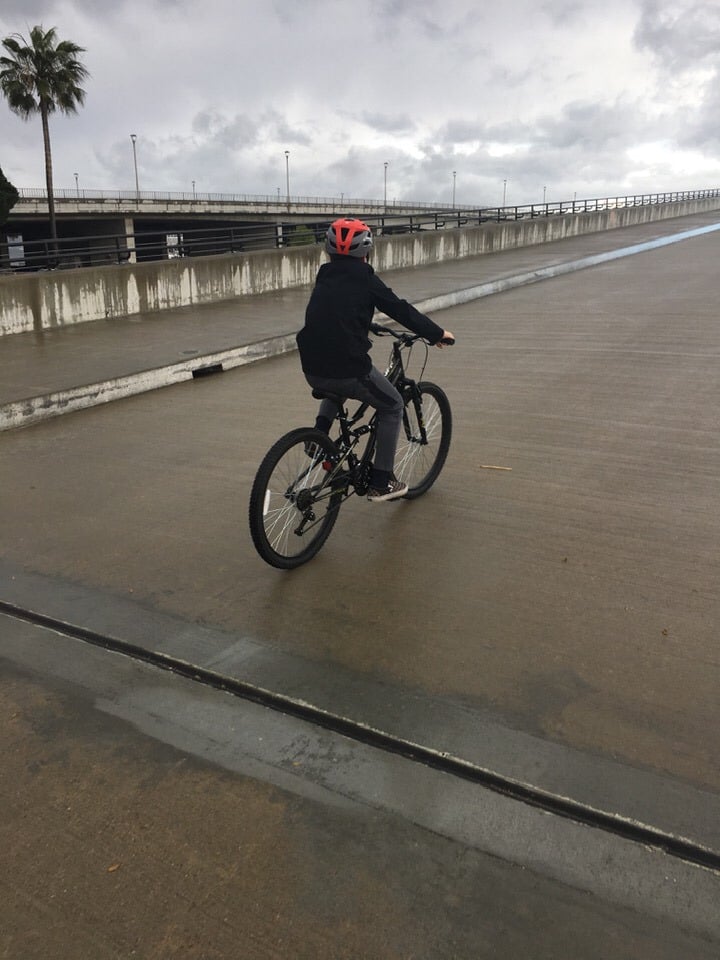 It was pouring rain, but we didn't care. It felt exhilarating to be outdoors in nature working out. What's not to love about the seven mile bike path at Liberty Station? It runs from Liberty Station all the way to Harbor Island. The road is flat, and mostly paved. This park has a forty-six acre waterfront. We love crossing the pedestrian bridge before heading into Spanish Landing. There's so much to see you'll forget how far you biked!
Bottom Line- Liberty Station's bike path has wide roads is suitable for riders of all skill levels.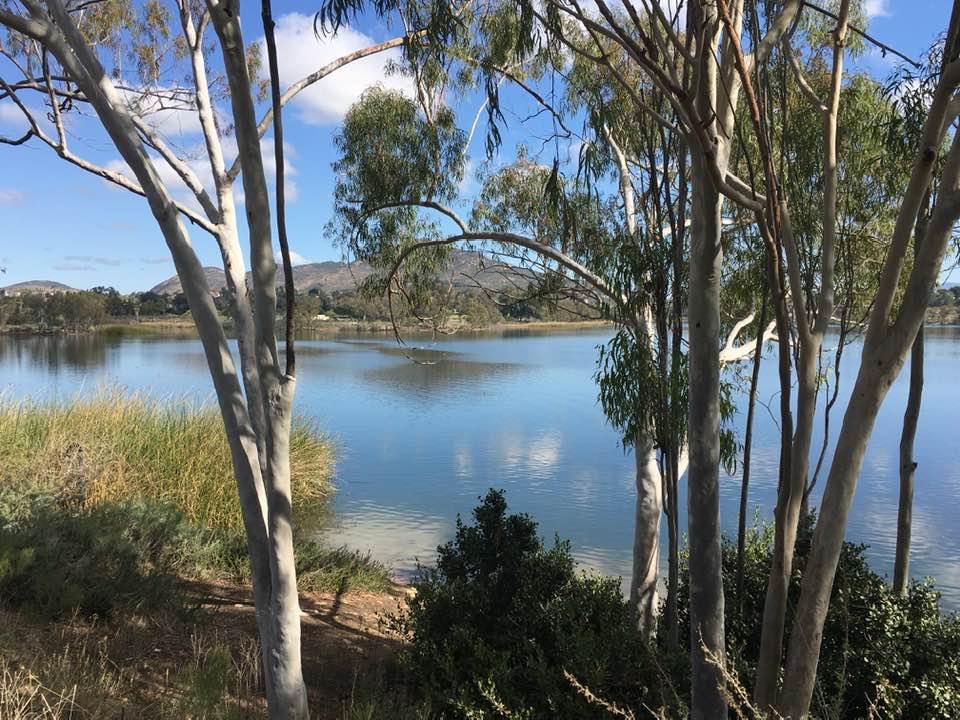 Day 5 Lake Murray 5540 Kiowa Dr. La Mesa
Free Entry, Dogs Allowed, Free Parking, Portable Restrooms, Picnic Area.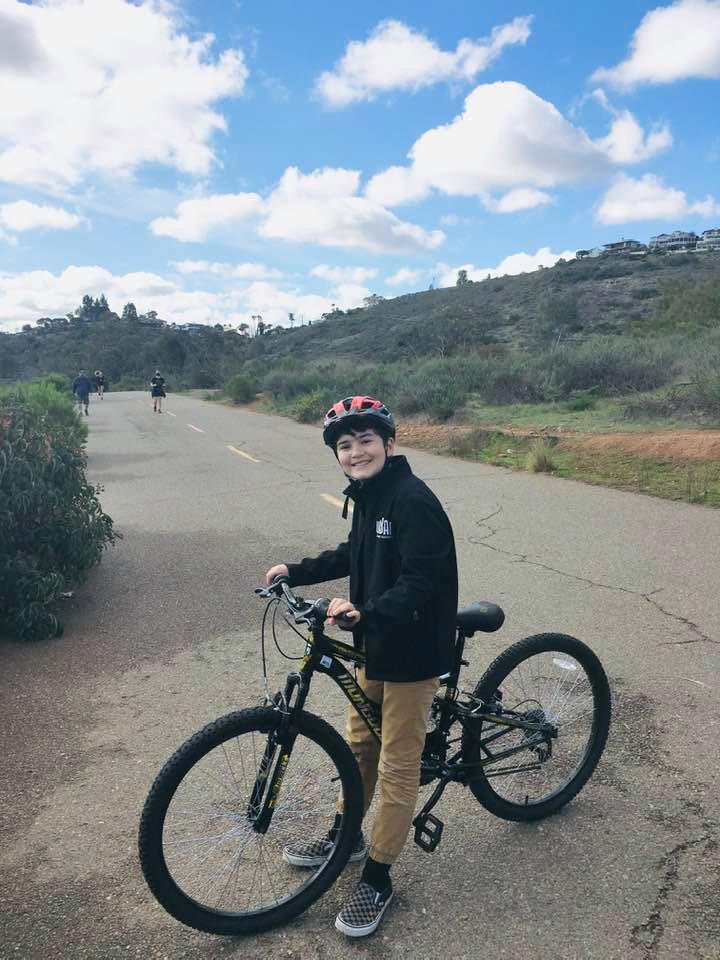 By day 5 we were already getting our stamina back, and this was the place to take in the sun, and nature as we biked the 5.6 mile bike path. We saw a number of people working out at 11 o'clock on a Thursday morning, but with wide paths we were able to enjoy ourselves and not feel cramped. Lake Murray Reservoir is scenic, and fragrant with California wildflowers, and tall leafy trees. You'll spot waterfowl, and there's a sandy side if you want to feel like you're at the beach. This great open space is near Lake Murray Playground, a fantastic option for young children. It offers plenty of room for little ones to ride trikes and bikes. You will also find picnic tables facing the playground where you can easily watch your child play.
Bottom Line-Lake Murray is ideal for all ages, and a variety of outdoor recreation. This trail is easy to ride.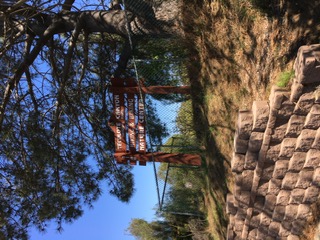 Free Entry, Dogs Allowed, Free Parking.
We decided to have a picnic at Tecolote Park, and then hike Tecolote Canyon. This 6.7 mile canyon also has a flat trail perfect for mountain bikers, as well as inclined trails for hikers. Centuries ago, the Kumeyaay Indians found food and shelter in Tecolote Canyon. There are historical markers on the trail, and information about plants and wildlife you might encounter on your journey.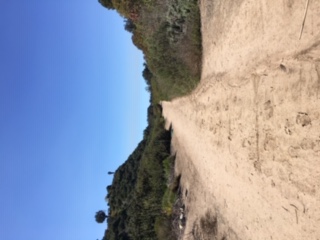 Bottom Line-Tecolote Canyon's hike or bike trail is suitable for all ages.
We got back in shape this week, and it's easy to plan our next adventure with so many options. The pioneer woman in me loves discovering new lands and adventures. It's my motivator. My son loves being outdoors, and while there was some moaning early on in this fitness challenge, he's now game!
Stay Informed Join Central San Diego Macaroni Kid It's Free!