You can't beat San Diego when it comes to outdoor recreation, especially playgrounds that are safe for toddlers.
One of my child's first words was, "Park!"
The outdoors are essential for good health, and socialization. I met so many like minded parents in city parks. It was a pow wow of information, a chance to brag and gripe about our little ones, but best of all my kid was playing, happy, and more calm when we returned home. How much did it cost? Zero!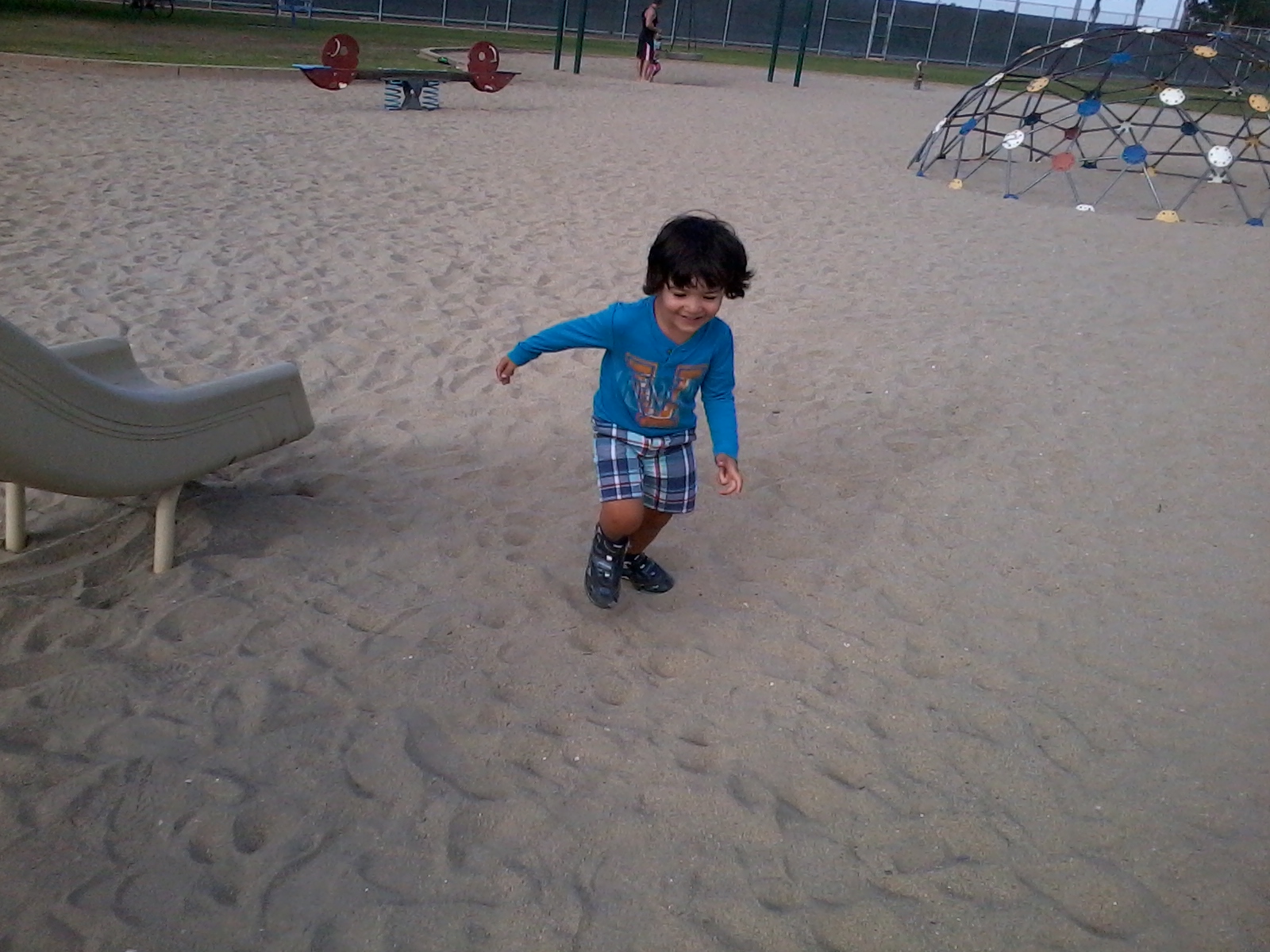 12 Best Parks For Little Ones In San Diego
Pepper Grove Park in Balboa Park
Pepper Grove Park has sandboxes, and pint sized play equipment, swings, outdoor equipment for older children as well, picnic tables, bathrooms, a parking lot and street parking. There are also plenty of shady trees. Added bonus, there's usually an ice cream truck parked out front. I'm just sayin'.
Sixth Avenue Playground In Balboa Park
This park is in a prime location with plenty of street parking and a parking lot. The best thing about it, it not only has swings, a slide, sandbox, and an additional playground for older children, but it also has lots of space for picnics, safe cycling, and plenty of pine trees for shade. There are also lots of attractions in the immediate area in Hillcrest. I remember my child riding his Trike safely in this park. Sometimes we would venture further in Balboa Park, or grab a bite to eat in one of the many neighborhood eateries, or pack a picnic. When it comes to little ones, options really matter.
This park has it all, acres of open space, trails for cycling and walking two playgrounds one for little tots, and an adjacent playground for kids ages 5-12. It's located on the water so there's aquatic recreation, seabirds, and burrowing squirrels on the shore. It's also near Liberty Market which boasts restaurants from around the world, plus activities like ceramics, galleries and more!
Love this place! This park is Courtney Approved. There is a playground ideal for young children. Plenty of sand on the bay. Put some floaties on your child and they can splash away, play on the jungle gym, or relax on the grass. There are restrooms. Parking sometimes can be a challenge, but you can usually find parking in the neighborhood. I have fond memories of flying kites there, picnics, playdates, even a preschool field trip to Fanuel. You're going to love it!
Waterfront Park-Dowtown 1600 Pacific Highway, San Diego
San Diego's only free water park located in the heart of Downtown. This park also has a playground, and plenty of space for picnics. You'll most likely pay for metered parking, but that's about it.
Tecolote Shores Park On Mission Bay
There is plenty of play equipment and space in this playground. My child loved the play equipment that resembled aquatic animals when he was little. You have fresh air from the bay, and plenty of grassy hills to run around. The caveat being that with so much open space you have to be more vigilant as a parent. My kid was a runner, and I remember having to tell him the parameters of the park, and safety rules before he was allowed to play there.
Are you looking for a park with privacy, plenty of shade, small playground with a jungle gym, sandbox, and basketball courts where you can easily see your child play without being a helicopter parent? Well this is the place! There is plenty of parking. This park is next to the Tecolote Nature Center and Canyon. Another great place to visit, and learn about Native Americans in San Diego and ecology. The canyon has trails for walking and cycling.
Princess Del Cerro Park Wenrich St., San Diego, CA 92120
This park is kind of a hidden gem. Perfect for toddlers all the way to elementary school. In addition to swings, jungle gym, acres of grass, and ball courts, it also has a little play village, and picnic tables. There is ample street parking, but no restrooms. There is an unofficial track around this park which is great for safe cycling, or riding Power Wheels cars. My son loved this place!
Ideal playground for all ages, but particularly for little ones due to its variety of small play equipment, and sandboxes. There is also a soccer field. This park is clean, safe, and next to a fantastic library with incredible free classes for kids (once they reopen). Spend time here, and you're guaranteed a good time.
Spreckles Park Coronado 601 Orange Ave., Coronado, Ca, 92118
Awesome park we still hang out here, and I always feel a little better after we visit. Coronado is heaven on earth for me and my child. There's no better place. 8 acres of pristine grass, shady trees, playground, clean restrooms, picnic area. Coronado is like having Martha's Vineyard or the Hamptons in your backyard. Do you know how hard it is to drive to Martha's Vineyard, or the Hamptons for locals? Well it's a lot of time in traffic, and it's expensive. We can drive to Coronado on a whim. Take a staycation there, or a day trip with your little ones.
Located across the street from The Children's Discovery Museum (another fantastic place to visit once it reopens), this park has a jungle gym that resembles grapes, swings, acres of free space, and a train museum and historic homes that are now museums. Fun place to visit if you're in Escondido!
Old Poway Park Now Open for Limited Use 14134 Midland Road Poway
Visit this park again and again...Acres of trails, trees, historic homes, an old railroad for train rides with your kid, a farmers market on Saturdays at 8AM and more! Due to Covid-19 the park is open for limited use. Museums and the train are temporarily closed, but you can still enjoy the park and farmers market. It's so lovely here, people get married in this park.
As you can imagine I could write forever about San Diego's 340 Parks! This list is just a few that we visited, enjoyed, and returned to again and again. I am in love with San Diego, and I never tire of it's beauty, diversity, and inclusiveness. It is truly a special place. Spring is almost here, and San Diego is like a Monet painting in Spring with flowers blooming everywhere. Get outside!
Stay Informed Join Central San Diego Macaroni Kid It's Free! Like this article? Share it with a friend!